Welcome Marshall S. Baker, MD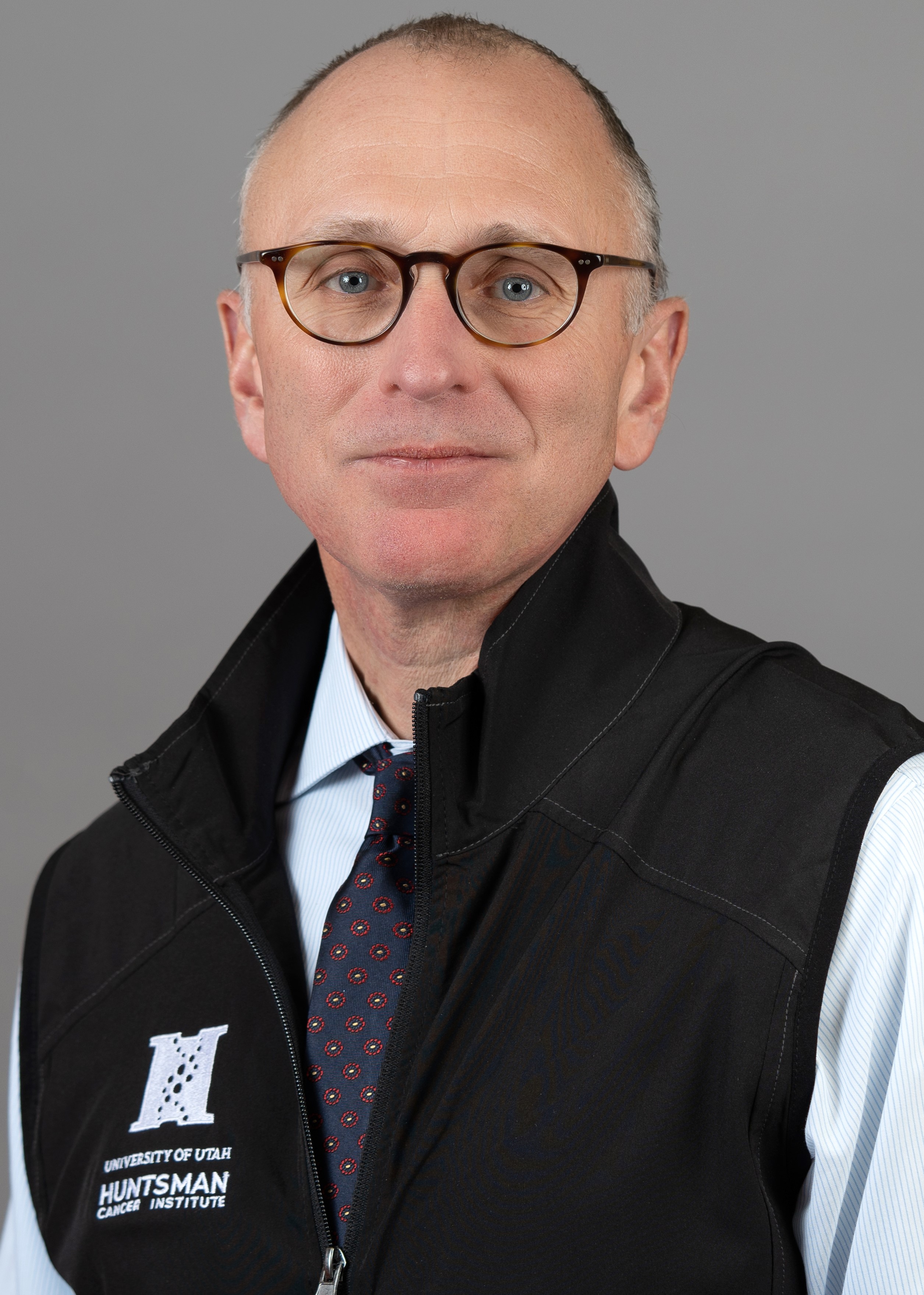 Marshall Baker, MD is a surgeon-scientist with over 24 years of expertise in benign and malignant disease of the pancreas, liver, gallbladder, and bile ducts. His current clinical focus is on complex foregut oncology and hepatobiliary surgery. He recognizes that minimally invasive robotic and laparoscopic surgeries generally improve recovery and utilizes these approaches with pancreas and biliary malignancy whenever possible.
Dr. Baker's clinical specialties include:
Cancers of the pancreas, liver, gallbladder and bile ducts
Benign disease of the pancreas, liver, gallbladder and bile ducts.
Neuroendocrine tumor of the bowel and pancreas
Minimally invasive surgery (robotic & laparoscopic)
Dr. Baker is currently a professor of surgery in the Department of Surgery at University of Utah Health, and serves as the Director of Surgical Simulation and the Associate Clerkship Director.
Dr. Baker earned his undergraduate degree from Duke University and medical degree from Dartmouth Medical School. He completed general surgery residency at Northwestern University. While at Northwestern, he pursued a three-year post-doctoral research fellowship in transplant immunology and obtained a master's degree in business administration with a focus on health industry management and finance from the Kellogg School of Business.  Following residency, he completed a clinical fellowship in advanced hepatopancreaticobiliary surgery at Indiana University Medical School.
Dr. Baker started his clinical practice and academic career in Chicago. He served sequentially on the faculties of Northwestern University Feinberg School of Medicine, the University of Chicago Pritzker School of Medicine, and Loyola University of Chicago Stritch School of Medicine where he was promoted to full professor. During these years, he developed and was recognized for clinical expertise in minimally invasive laparoscopic and robotic approaches to foregut oncology. He had a productive clinical research lab which employed advanced analytics to evaluate clinical outcomes and cost effectiveness for different treatment approaches to foregut malignancy.
PRACTICE LOCATION: Huntsman Cancer Institute