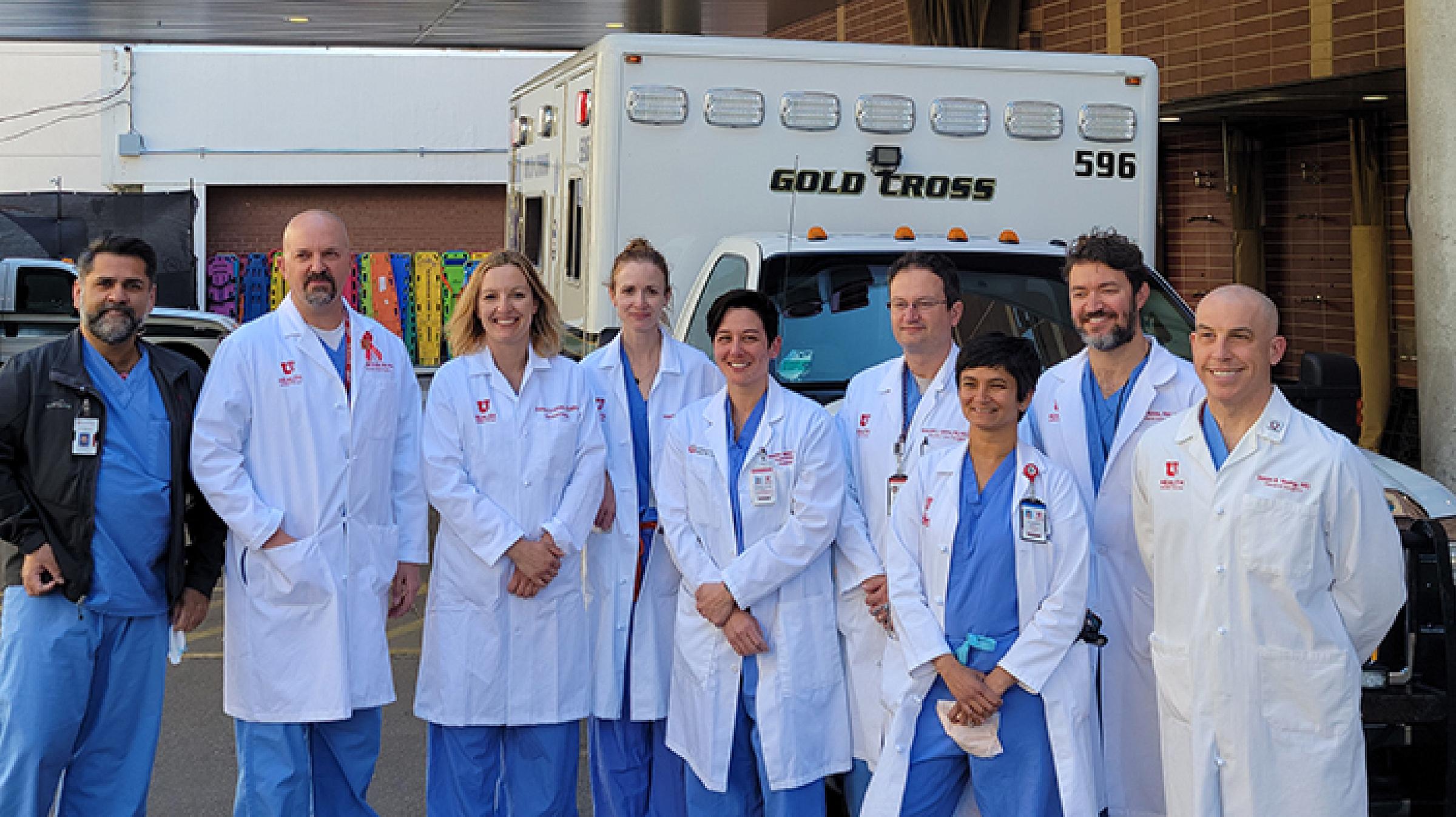 University of Utah Health's Acute Care Surgery section is dedicated to providing care to people with time-sensitive surgical disease—injuries from burns or trauma to surgical infections. To provide the best care for these patients, we provide a coordinated approach that includes attention to surgical as well as critical care aspects of our patients' disease.
To meet our patients' unique needs, our center is staffed with a dedicated burn surgeon, trauma and emergency general surgeon, and surgical critical care physician at all times. We have dedicated critical care units staffed with experienced health care providers to help our patients and their families cope with the stress of the situation.
We are unwavering in our dedication to quality patient care, innovative research, and education.
Trauma & Acute Care Surgery Team